DeMolay International Video Contest
April 16, 2015

Win a GoPro Camera and be a star at the 48th Annual DeMolay Congress in June!
You can be a Hollywood producer, director, videographer, editor, actor, narrator, and writer! This competition is open to active DeMolays between the ages of 12 and 21 years of age.
The video presentation could include "elevator speeches", DeMolays reflecting upbeat, fun events and activities and perhaps "stories" of what DeMolay means to you and why you belong to DeMolay. The video should convey to a p…
---
Region 1 Conclaves for 2015
January 17, 2015
Conclave dates around the Region for 2015 have been announced! The following dates and locations are tentatively confirmed for each jurisdiction's annual Conclave:
Vermont:

May 29-31, 2015, Hosmer Point Camp, Craftsbury Common, Vermont

Maine: June 26-28, 2015, Colby College, Waterville, Maine
Connecticut: July 10-12, Central Connecticut State University,

New Britain, CT

Massachusetts: August 7-9, Nichols College, Dudley, MA
New Hampshire: August 7-9, Ni…
---
Awake-A-Thon 2015 is BACK ON!
January 12, 2015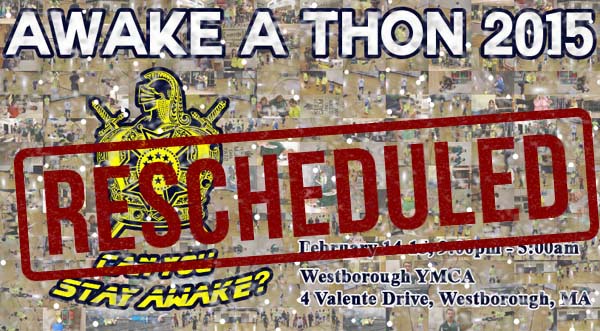 After the postponement of Awake-A-Thon from last weekend's storm, the State Officers have rescheduled the event for April 18-19. It will still be held 9pm-5am at the Westborough YMCA.
Tickets will go on sale until Monday, April 13. Anyone that is unable to attend on this new date is welcome to refund their tickets. Refunds must be done before Saturday, April 18. Please contact Dad David Abbott for refunds.

Thank you for your understanding as we try to…
---
DodgeBall June 7th - Save The Date!
January 11, 2015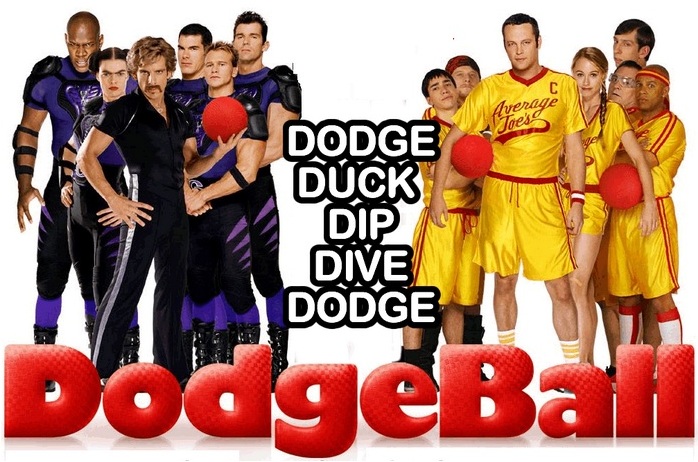 Red rubber whizzes through the air. The large room is still as the onlookers watch in awe at the remaining players, who launch volley after volley of rubber at eachother. Team members cheer their team mates from the sidelines. This is not gym class. This is the Massachusetts DeMolay Annual Dodgeball Tournament!
This competition for glory will make its triumphant return on June 7th. The first match in the quest for victory will start promptly at 1pm, and by 5pm the victors of the day'…
---
Leadership Training Conference
January 11, 2015
Leadership Training Conference
Save the date!


Sunday August 16 — Saturday August 22, 2015
Lions Camp Pride, New Durham, New Hampshire

Contact your Chapter Advisor for more information!
Region One DeMolay LTC

---
The DeMolay Varsity Club Initiative
August 22, 2014
DEMOLAY INTERNATIONAL "Varsity Club"
What: Internal marketing and motivation program for active membership and advisory council members.
Mission: Create enthusiasm and fellowship for the organization as well as provide opportunity for all members to become active, engaged, and ultimately an "owner" of their chapter experience. As an acknowledgment of their efforts they will be deemed to have "lettered" in DeMolay.
Quarterly measurement – "90 Day clock" - Need to perfo…