DeMolay Ball: May 14
March 15, 2016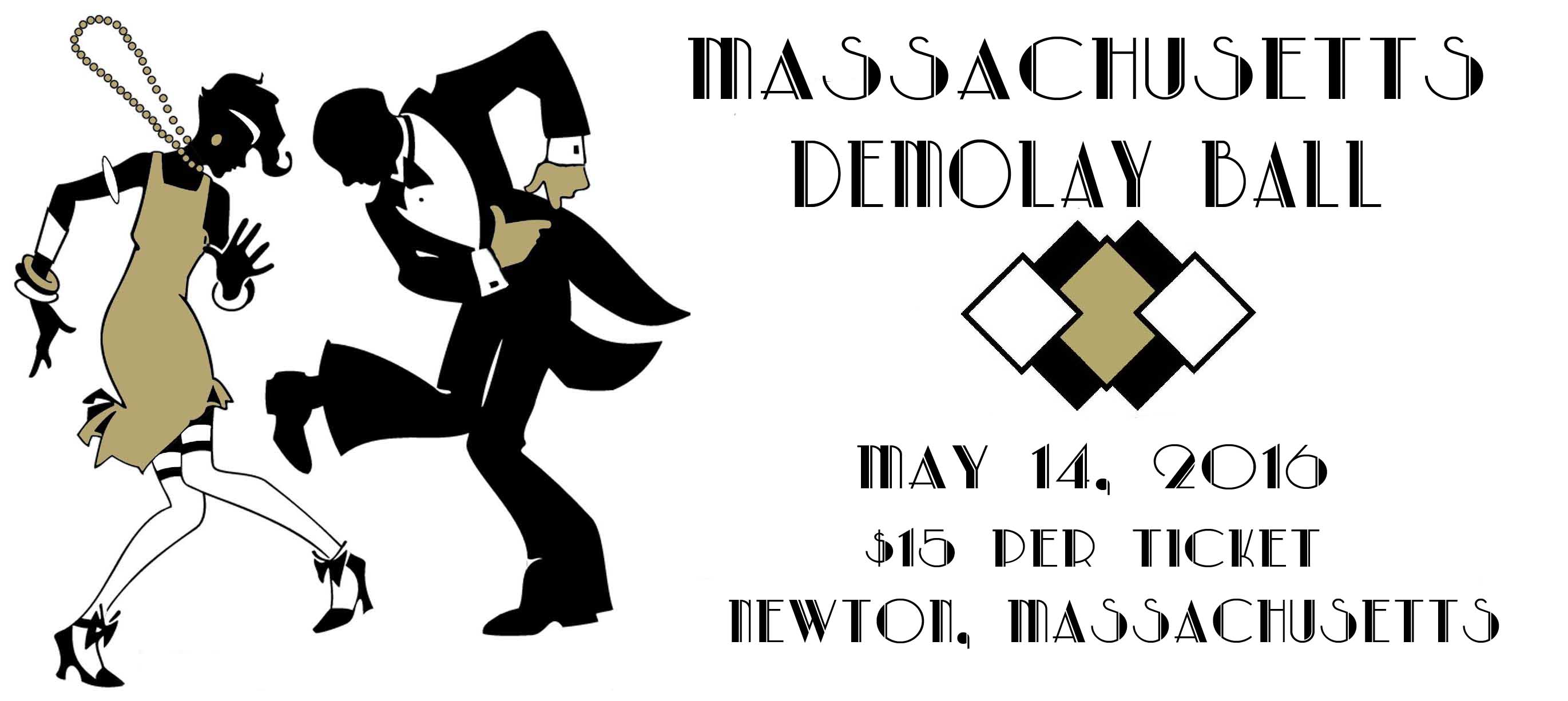 Strap on your dancing shoes and grab a partner, because this years Annual DeMolay Ball is just around the corner! May 14, 2016, DeMolays from all across the state are going to come together to once again dance the night away!
From 6:00PM-10:00PM Massachusetts DeMolay and Rainbow will come together to turn the Newton Masonic Hall into a dance floor straight out of the Roarin' Twenties. From 6:00PM to 7:00PM dinner will be served for all those in attendance, and then from 7:00PM …
---
DeMolay Alumni Ball: June 4th
February 15, 2016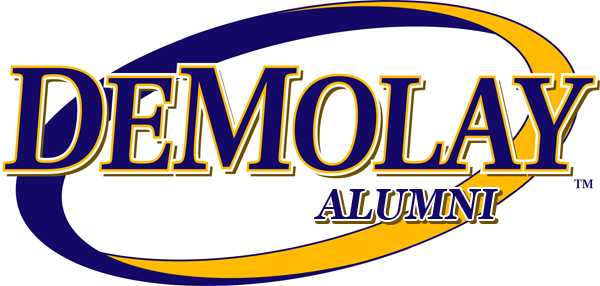 Alumni, assemble! June 4, 2016 is the first ever DeMolay Alumni Ball and you're invited. Come join us at The Manor in West Boylston as we celebrate the revamped Massachusetts DeMolay Alumni program.
Tickets cost $45 per person and include dinner, dancing, and the opportunity to rekindle old friendships. The evening will begin with a reception at 6:30pm with dinner being served at 7:00pm. Then take to the dance floor at 8:00pm until The Manor shuts us down at 11:00pm!

…
---
DodgeBall Tournament: June 12
February 02, 2016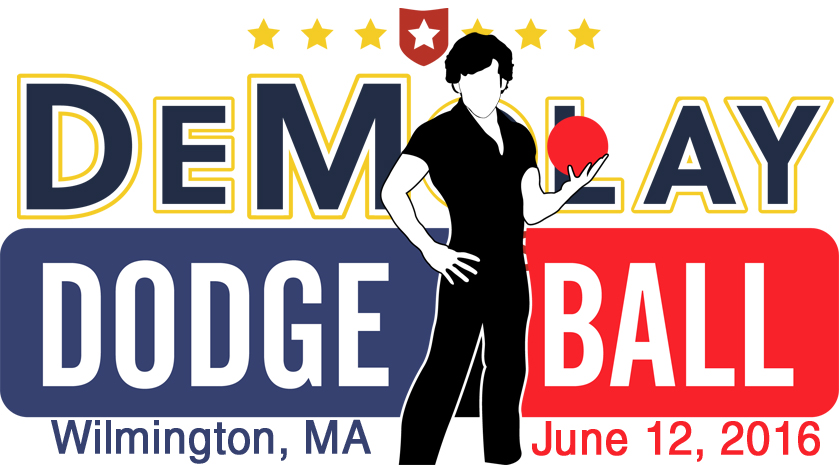 The dust has barely settled since John Eliot Chapter became more than Average Joes to take top prize in last year's Dodgeball Tournament. Does your chapter have what it takes to unseat the champs?
On Sunday, June 12, 2016 you'll have the chance to put your skills to the test at the annual Dodgeball Tournament. Your team will head to the Shriner's Auditorium in Wilmington, MA to do battle with the rest of Massachusetts DeMolay. The first match will start promptly at 1pm. A victor wil…
---
Golf Tournament
February 01, 2016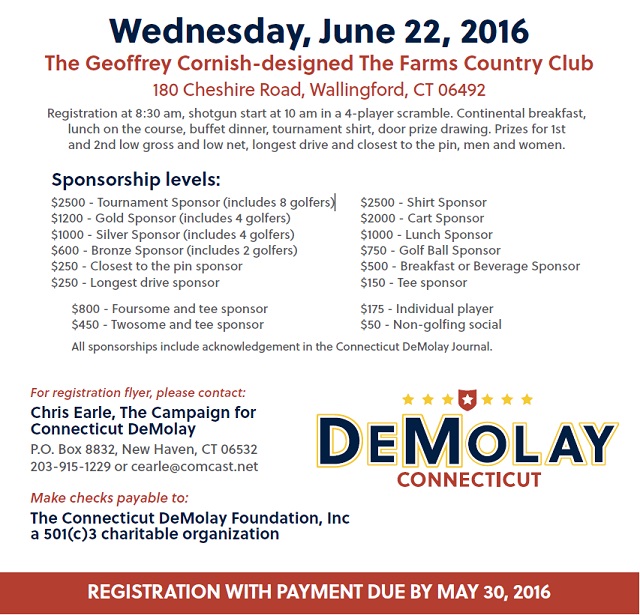 ---
New Membership Tool for DeMolays
August 01, 2015

View the Winning Membership Videos from the 48th Annual DeMolay Congress Video Competition!
A major accomplishment of the DI Membership Committee this past June was the development of a Membership Video Competition among DeMolays which could be used as a tool by DeMolays as a recruitment tool for attracting new members.
Upcoming Events
Upcoming Events
August 24, 2015 to August 31, 2016
Tentative Dates/Locations for 2016 Region 1 Conclaves including Atlantic Provinces
VT DeMolay - June 3-5, 2016 @ VT Grange Center, Brookfield, VT

ME DeMolay - June 24-26, 2016 @ Colby College in Waterville, ME

CT DeMolay - July 8-10, 2016 @ Central CT State College, New Britain, CT

Atlantic Provinces - July 22-24, 2016 in Moncton, NB

MA DeMolay - August 5-7, 2016 @ Nichols College, Dudley, MA

NH DeMolay - August 26-28, 2016 @ Lions Camp Pride, New...
Read more...