Benjamin Franklin Chapter Installation
November 28, 2013

A chapter that Ben would be proud of...
On Friday, November 15, Benjamin Franklin Chapter installed a complete line of officers with Brother Jaci Silva Sa assuming the East. Siloam Lodge hosted the Chapter and numerous dignitaries including two State Master Councilors (James Cavanaugh, CT-SMC; and Brandon L. Thorne, MA-SMC) and their respective Executive Officers (Dad Harry E. Needham, CT-EO; and Dad Brian S. Noble, MA-EO). Brother Christopher M. LaBaw (PSMC-NJ), the current Internat…
---
Maine DeMolay - The Kimball Cup
November 27, 2013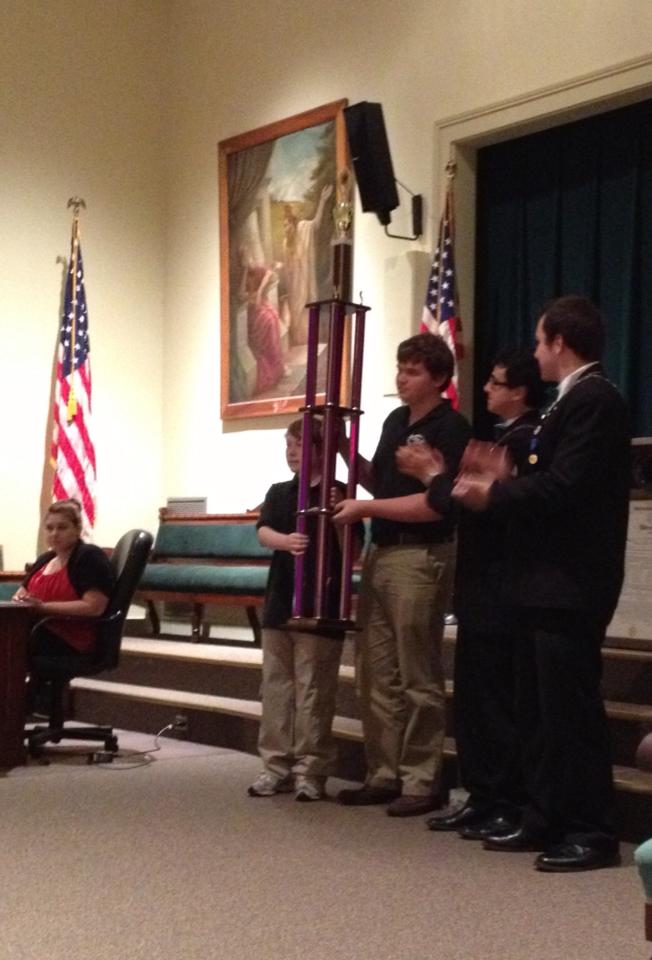 In August of this year, Maine DeMolay announced that they would strive to initiate 80 members within the next two years. In order to accomplish this goal, the Maine State Officers had to put their heads together and think of a membership incentive. Specifically, Brother Chris Cassette, State Senior Councilor, and the Executive Officer, Dad Gordon Kimball. What happened next was something that Bro. Chris Cassette would have never expected. Bro. Cassette said, "It was like a dream becoming a re…
---
Vermont DeMolay Honors Grand Master
November 27, 2013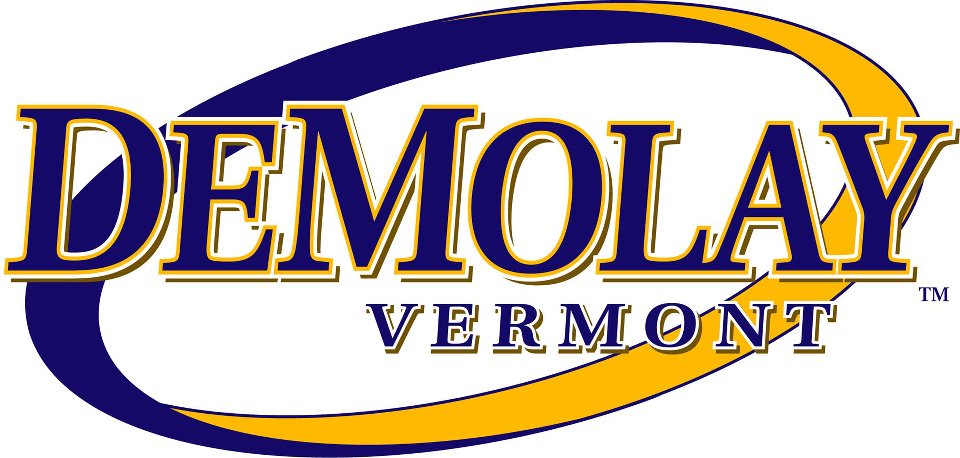 On November 2nd, Vermont DeMolay held a Membership Class in honor of Roger L. Crouse, the Most Worshipful Grand Master of the Grand Lodge in Vermont. Most Worshipful Crouse is a Senior DeMolay from Middlesex Chapter in Reading, MA, of which he was the Master Councilor in 1962. Bro. Crouse holds the most coveted degree of Chevalier and is an Active Legion of Honor.
The Grand Master's Membership Class consisted of three new DeMolays who received the Initiatory and DeMolay Degrees. The offic…
---
Region 1 Facebook Page
November 26, 2013
Have you liked the Region 1 DeMolay Facebook page yet? That's right! You can find Region 1 DeMolay on Facebook! "Like" the page for all the updates about what's going on throughout the Region. Find out about what's been going on and what will be happening in the near future.
Chapters and states host events on a monthly basis and are always busy! The Fall marks the busiest part of the DeMolay year which means more events! Do your best to join your brothers without borders as each of their …
---
Executive Officers Meet
October 05, 2013
L to R: Dads Michael Lawson (RI), George Baldwin (NH), Brian Noble (MA), Gordon Kimball (ME),
Austin Isham (VT), Harry Needham (CT), Bill Millett (AP) and Wayne Szretter (R1 Rep)
The Executive Officers of Region 1 met at the Regional Advisors Conference held on October 4th and 5th at the Sturbridge Host Hotel in Sturbridge, Massachusetts. Over 55 DeMolay Advisors spent the weekend sharpening their skills, discussing the future of the organization and contributing knowledge of the…
Upcoming Events
Region 1 Conclaves for 2014
August 02, 2013 to August 12, 2014
Conclave dates around the Region for 2014 have been announced! The following dates and locations are tentatively confirmed locations for each jurisdiction's annual Conclave:
Vermont: May 30-June 1, Hosmer Point Camp, Craftsbury Common, VT
Maine: June 27-29, Colby College, Waterville, ME
Connecticut: July 11-13, (Location to be determined)
Atlantic Provinces: July 25-27, Moncton, NB (Canada)
Massachusetts: August 8-10, Nichols College, Dudley,...
Read more...
---
Paul R. Kach Essay Contest
November 02, 2013 to December 31, 2013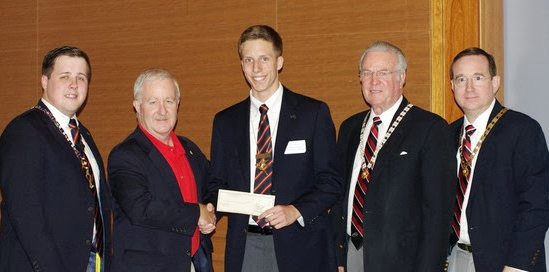 Enter the 2014 Scottish Rite Paul R. Kach Essay Competition to share your thoughts and ideas on the purpose and significance of "Elevating Brotherhood: What is the difference between a friend and a brother."
Write an essay on the difference between being a friend and brother. Everyone can have a friend, but not everyone has someone who is brother. In DeMolay, we use the terms brother and brotherhood with meaning and emphasis. What does it mean to you? How does...
Read more...
---
Advisors Forum
November 28, 2013 to December 31, 2013
Welcome to the DeMolay Advisors Forum. It is a closed group available for Advisors of Chapters in Region One for the open sharing of Ideas and questions.
You will need to create a user account to login. Please include your chapter name, and city or town to expedite approval of your account.
Read more...